June 2020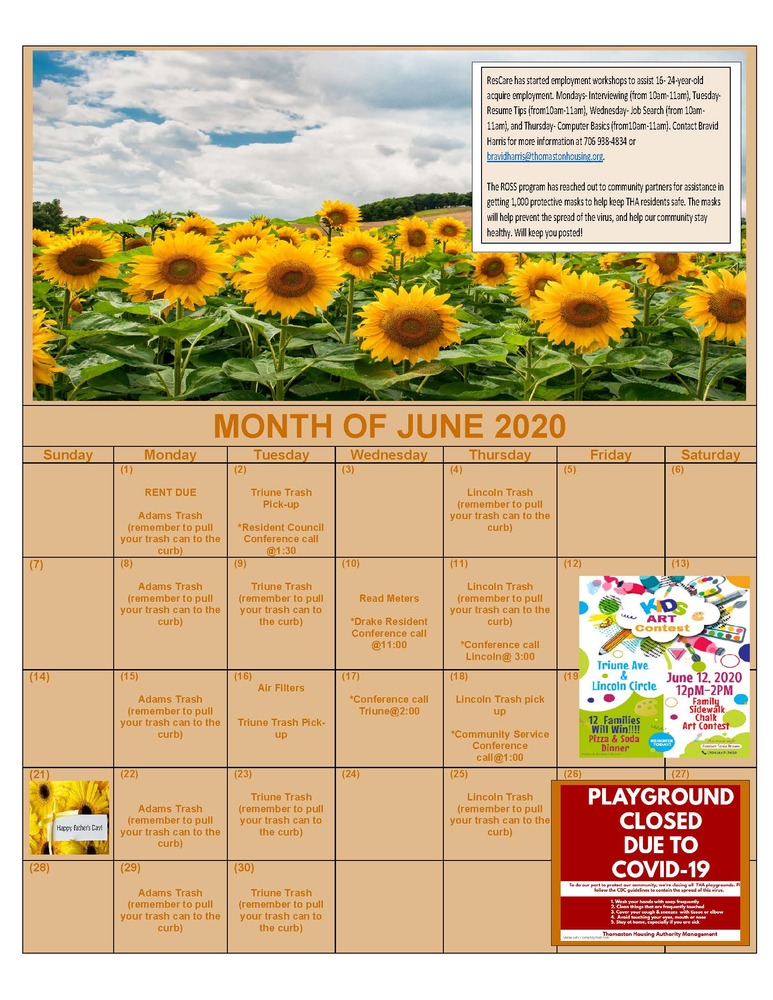 ResCare has started employment workshops to assist 16-24-year-olds acquire employment. Mondays - Interviewing (from 10am - 11am), Tuesdays - Resume Tips (from 10am - 11am), Wednesday-Job Search (from 10am - 11am), and Thursday - Computer Basics (from 10am - 11am). Contact Bravid Harris for more information at 706-938-4834.
---
KIDS Art Contest
June 12, 2020 12pm-2pm
Family Sidewalk Chalk Art Contest
Triune Ave & Lincoln Circle
12 Families will win!!!
Pizza& Soda Dinner
Register today
For more info contact Tonia Brown 706-647-7420
---
Playground Closed due to Covid-19
To do our part to protect our community, we're closing all THA playgrounds. Please follow the CDC guidelines to contain the spread of this virus.
Was your hands with soap frequently
Clean things that are frequently touched
Cover your coughs & sneezes with tissue or elbow
Avoid toughing your eyes, mouth or nose
Stay at home, especially if you are sick
---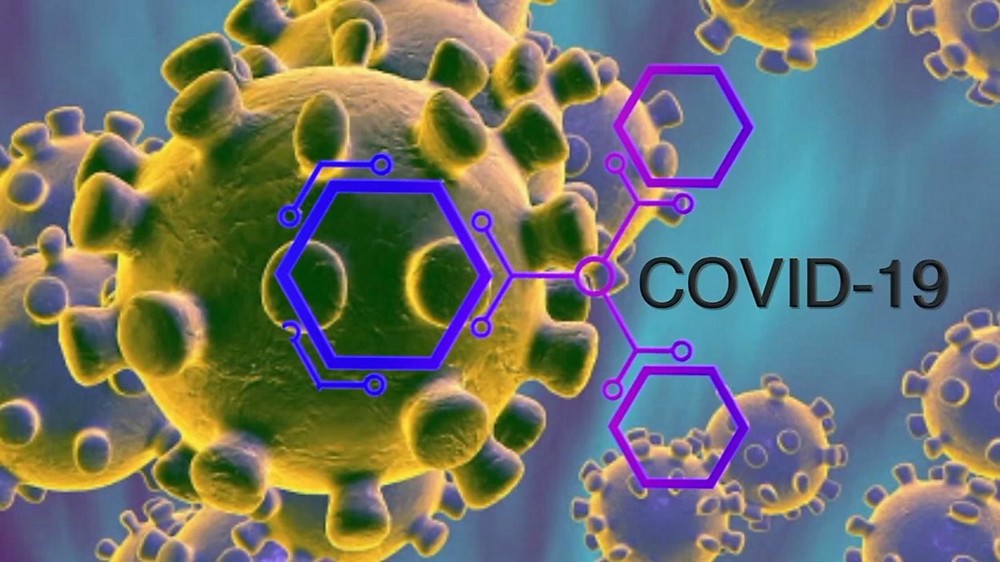 https://dph.georgia.gov/covid-19-daily-status-report
---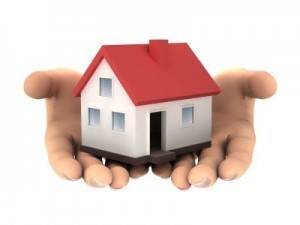 Management Corner
Flammable materials cannot be stored or used on the premises such as gasoline, kerosene, gun powder, mineral spirits, turpentine, paint, motor oil, or other flammable materials or explosives (Including Fireworks)
Parents be reminded that children must be supervised. Parents will be held responsible for damages to any property by their children. Also, remember per the lease you the resident agrees to act, and cause household members or guests to act in a manner that will not disturb other residents' peaceful enjoyment of their accommodations.
Please do not place household trash on the pads. These items should be placed in your trashcan. For larger items, they can only be placed on the pads located by 419, 240, and 217 the night before or the morning of trash pickup.
---
Join Mr. Bravid Harris and Tonia Brown on our resident's conference call meeting in June. Everyone who participates will be eligible for a very nice prize. Names will be pulled live on FACEBOOK Friday at 2:00 PM. Winners will also be notified personally. Just call 978-990-5000 at the designated time for your area. When asked, put in the access code 480308#.
THANK YOU to all of our residents who participated in the 2020 Census. Your prizes will be delivered this month also!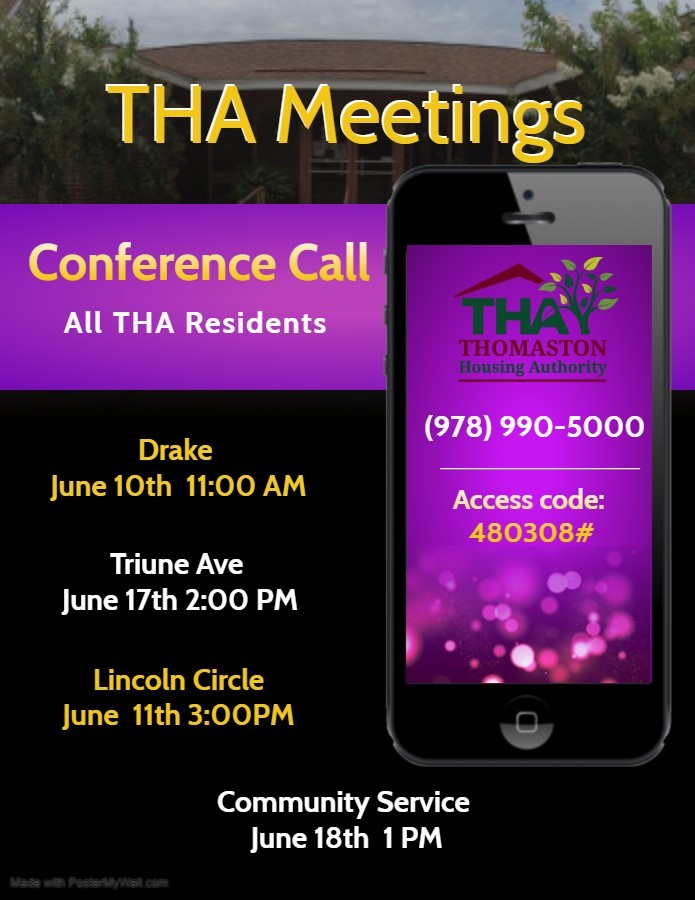 ---
Message from Ms. Patricia
I hope this letter finds you and your loved ones safe and healthy. The past few months have, undoubtedly, been some of the most life-changing months we've seen in modern times. The looming threat of the COVID-19 coronavirus has taken this country, and our state, by storm. We are hoping and praying that the extreme social distancing will prove effective to slow the spread of this illness and that we'll all soon be back to normal.
As your Director, I wanted to reach out and address a few important issues regarding the pandemic as well as your tenancy again. Please be reminded that:
1. Social Distancing's Purpose
In regards to "Social Distancing", the purpose of this world-wide action is not simply to stop you from getting sick; the larger purpose is to slow down the spread of this virus so hospitals will not be overwhelmed with those who are most likely to be affected. Without social distancing, hospitals will quickly be overrun with far too many patients and not enough equipment to handle it. As such, we just encourage you to stay home as much as possible and follow the guidelines set forth by the CDC, which you can read more about by going to http://cdc.gov/coronavirus.
As the state begins to lighten the social distance restrictions, I encourage each of you to still take personal responsibility of yourself and your family's health and wellness. (That, you can control.) Take precautions by using masks, gloves and sanitizer while staying at least 6 feet apart while socializing.
2. Maintenance and Repairs:
Due to the restrictions on work and the need to practice agency's mandate of social distancing, we are only responding to true emergency maintenance requests. And if any maintenance workers are sent to your home, please be sure to keep at least six feet away from them; and ensure that your unit is cleaned and sanitized. You may be asked several health questions before they enter your unit.
This is a rapidly changing time for everyone, tenants and landlords alike. We will continue to monitor the economic landscape in the coming weeks and months. Thank you for being a valued tenant and we look forward to getting through these tough times together. As always, don't hesitate to reach out if you have any questions.
Be encourage. THA Resident Services Dept. will continue to be the primary resource for community information and assistance.
WE ARE IN THIS TOGETHER! Stay Safe and well!