October 2020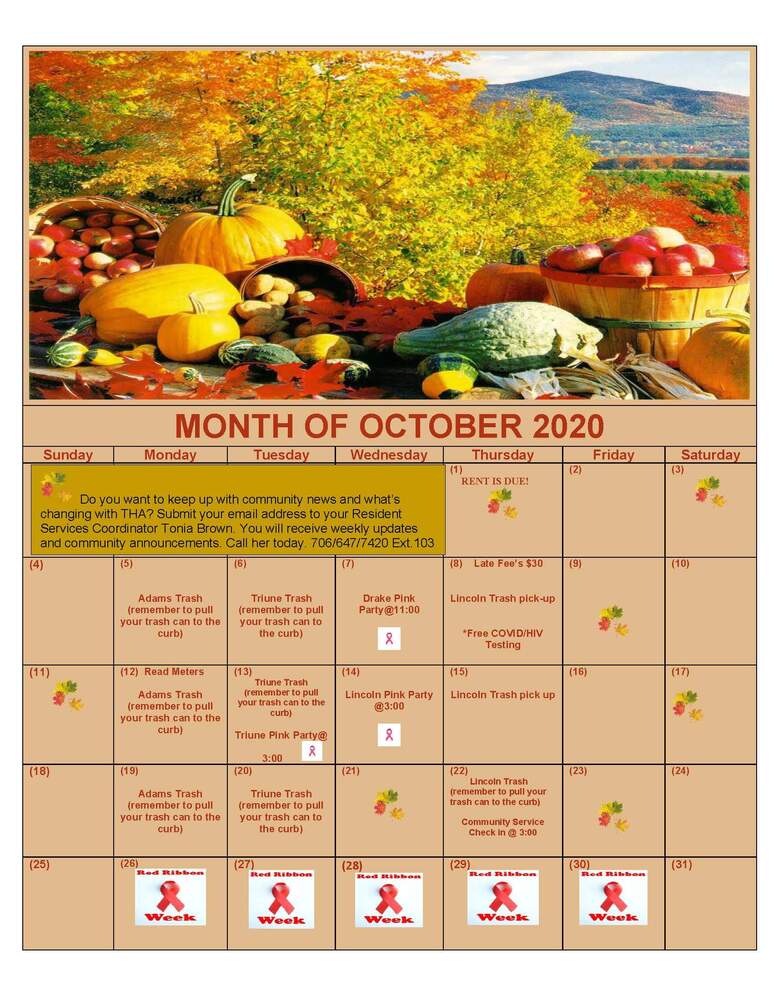 Do you want to keep up with the community news and what's changing with THA? Submit your email address to your Resident Services Coordinator Tonia Brown. You will receive weekly updates and community announcements. Call her today 706-647-7420 ext. 103.
---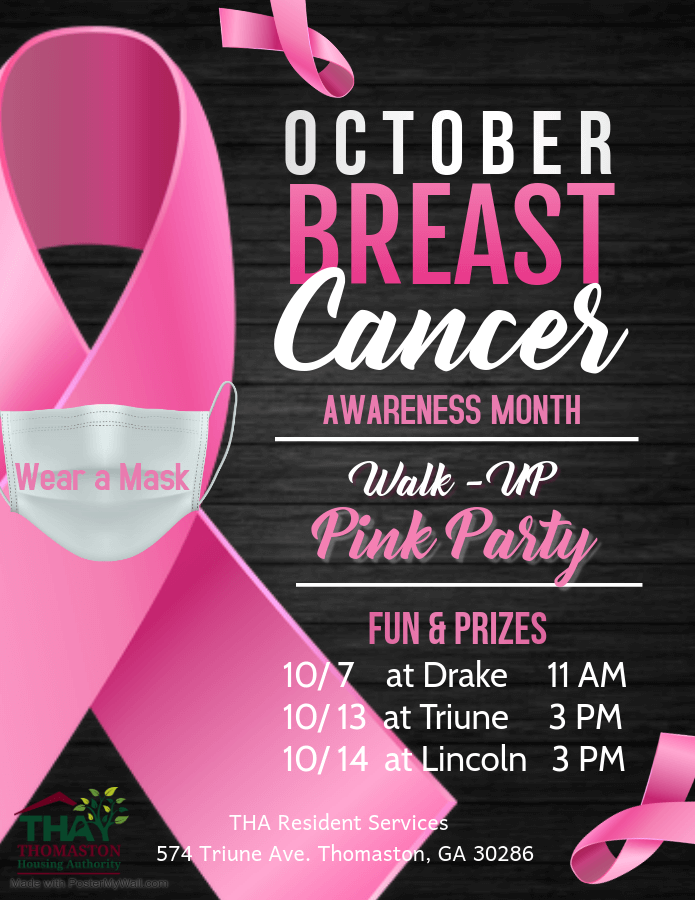 October Breast Cancer Awareness Month
Walk-Up Pink Party
Fun and Prizes
10/7 at Drake 11 AM
10/13 at Triune 3 PM
10/14 at Lincoln 3 PM
---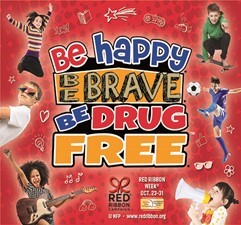 Be Happy. Be Brave. Be Drug Free.
Red Ribbon Week
October 23-31, 2020
www.redribbon.org
---
The ROSS program is committed to providing important services to THA residents during this difficult time, by connecting residents with resources, providing information and support, and being available to discuss the new procedures set up by our community partners. Bravid Harris, the ROSS Coordinator, is available via email, or by work cell (706) 938-4834. He will be reaching out to residents whose email addresses and phone numbers are available. If you need assistance with community resources or job leads, please contact Bravid Harris using the above contact information. Contact me Monday-Friday from 8:00a.m. to 4:30p.m.
Stay Safe and Be Careful!!
Bravid Harris
ROSS (Resident Opportunity and Self- Sufficiency Coordinator)
---

This is a reminder that drugs are not allowed on THA properties and will result in termination of your dwelling lease. Also remember THA is a smoke free property.
E. CODE OF CONDUCT
Resident agrees:
3. To ensure that the resident, any member of the household, a guest, or another person under resident's control, shall not engage in:
b. Any drug-related or gang-related criminal activity either on or off such premises; or any activity by a resident or guests in which the landlord determines that a resident or guest is illegally using a controlled substance. THA is not required to prove the existence of a conviction or arrest for this provision to apply and to serve as grounds for termination and eviction.
O. LEASE TERMINATION NOTICES
1. Resident will receive a written notice of termination of this lease:
a. Seven (7) days for any criminal activity (including criminal gang-related activity) or drug-related activity as stated and defined in Section E (3) hereof. Legal proceedings for unlawful detainer action will begin after expiration of the 7-day notice
---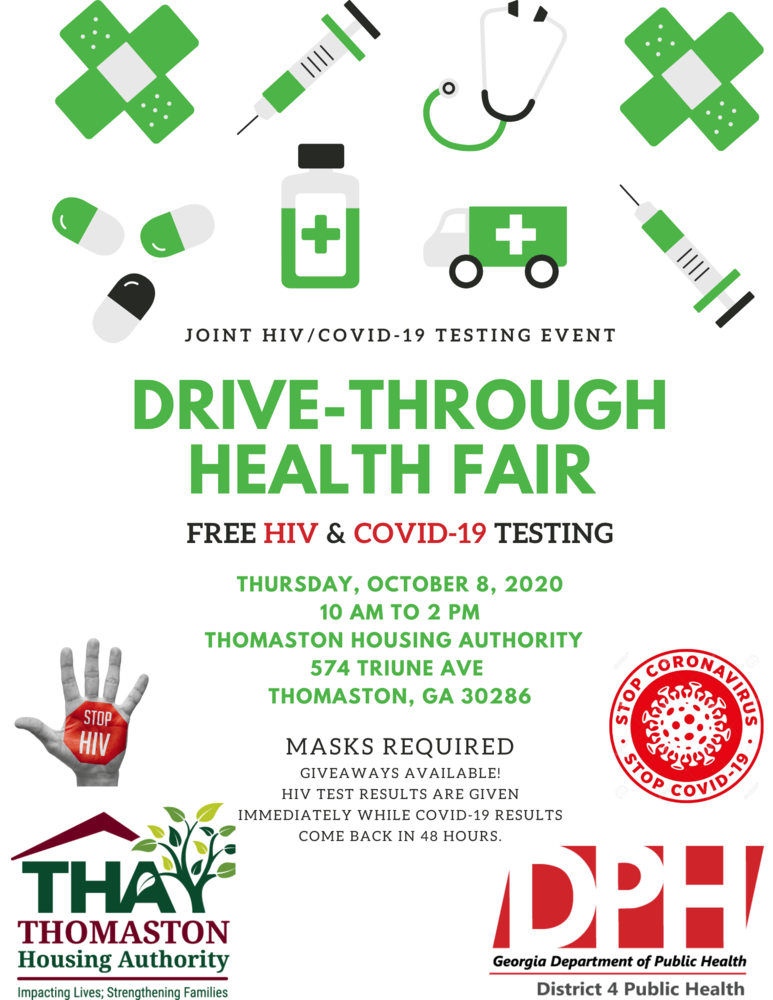 Joint HIV/COVID-19 Testing Event
Drive Through Health Fair
FREE HIV & COVID-19 TESTING
Thursday, October 8, 2020
10 AM to 2 PM
Thomaston Housing Authority
574 Triune Ave.
Thomaston, GA 30286
Masks Required
Giveaways Available!
HIV Test results are given immediately while Covid-19 results come back in 48 hours.