November 2020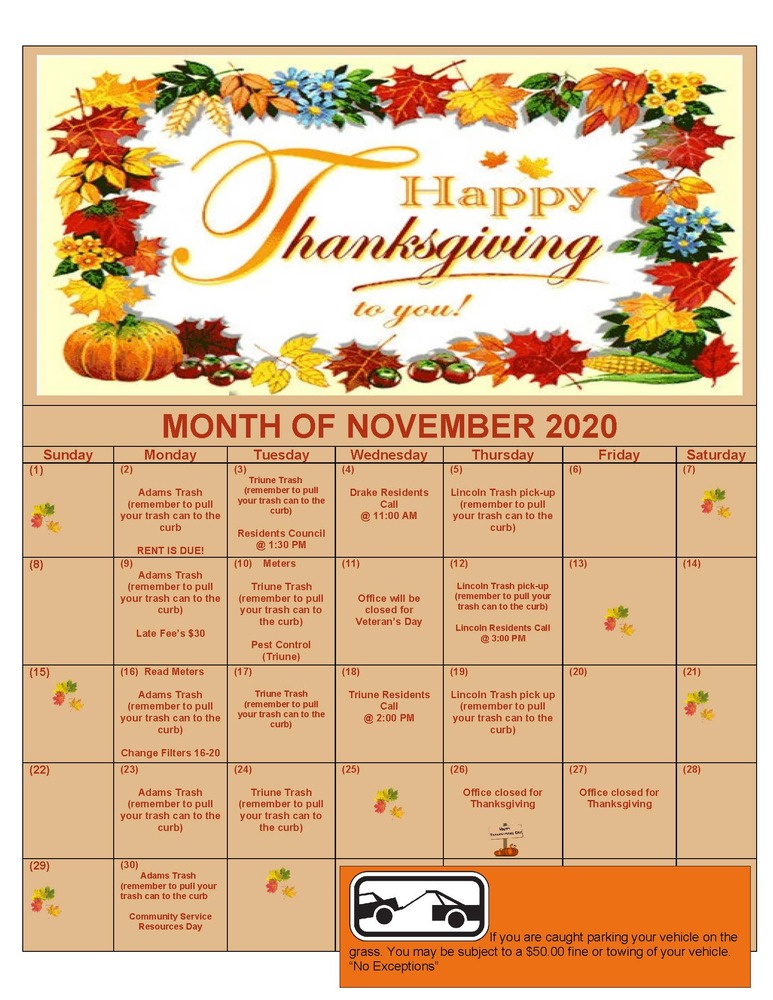 If you are caught parking your vehicle on the grass, you may be subject to a $50.00 fine or towing of your vehicle. "No Exceptions"
---
THA Youth Wanted!
Attention THA Youth ages 14-18! Do you have ideas that will make your community great? Do you have ideas that will help the people in your community? If so, the Youth Advisory Council of the THA needs you.
Due to the pandemic the YAC has not been able to meet, however, we are ready to get back to work. We still have a lot of plans to accomplish for the 2020-21 year, for example college tours, teen summits, outreach projects, fundraisers, cultural education trips and more.
Come meet with Mrs. Tonia Brown and Ms. Patricia Allen on:
Thursday, October 29, 2020 at 3:30 p.m. at the THA Community Room Triune Village.
Join us for prizes, drawings and refreshments.
*** All approved YAC members will receive a small monthly $$ stipend.
We look forward to meeting you on the 29th!
Patricia Allen, Executive Director
Tonia Brown, Resident Services Manager
---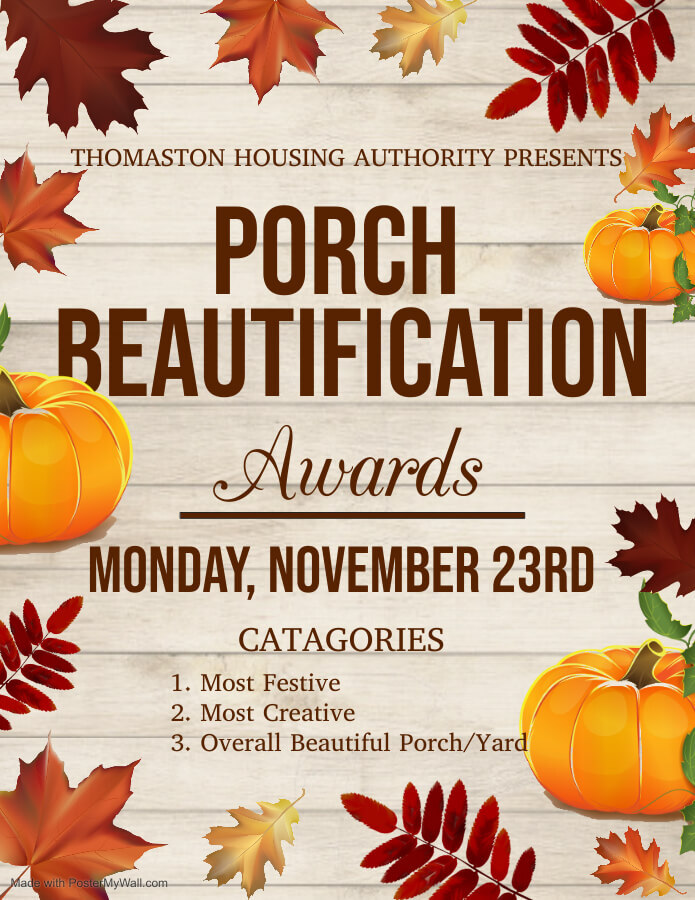 Porch Beautification Awards - Monday November 23rd
Call Resident Services for more information 706-647-7420
Categories: Most Festive; Most Creative; Overall Beautiful Porch/Yard
---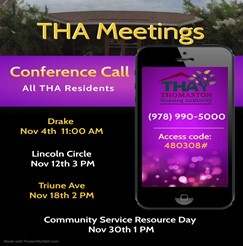 THA Meetings
Conference Call - All THA Residents
(978) 990-5000
Access code: 480308#
Drake - Nov 4th 11:00 am
Lincoln Circle - Nov 12th 3:00 pm
Triune Ave - Nov 18th 2:00 pm
Community Service Resource Day
Nov 30th 1:00 pm
---

GETTING READY
Whether you are going to send your child back to school this fall or continuing distance learning at home, getting back into the rhythm of a regular schedule can be challenging for both children and adults. The trick, of course, is to plan ahead. Start preparing everyone a few weeks early, and make sure you have a solid childcare plan in place. If you will have a babysitter or tutor this year, bring them on a little early to help get your child on track before the first day of school. To help with the back to school transition, here are some tips you can use to ease kids back into school life while also managing your own stress.
Prepare mentally
Put time and schedule management plans in place
Make arrangements for before- and after-school hours
Set up a system for making or buying lunch
Shop for school supplies and gear
Organize your entire home for the busy season
Do everything you can the night before
Set the stage for a good night's sleep
Plan for smooth mornings
Devise a plan for homework
Stay connected with teachers
Purge and declutter regularly
Set goals for the school year
Schedule time for fun
Take care of yourself - take a breath - we are all doing this together
---

Lease- Rules & Regulations Reminders
Place all trash cans behind the apartment not in the front. Do not put loose trash in outside cans, put in trash bags before placing in cans.
Only patio furniture is allowed on porches, No Exceptions!
Please do not clutter the back of your unit.
Parking is for our Residents only please be courteous of your neighbors. Be advised that residents come first when it comes to parking as we have limited parking spaces available.
Residents, and their family and guests shall not disturb other resident's peaceful enjoyment of their accommodations by playing loud music, using loud voices, or foul language.
Please report all maintenance issues in a timely manner to avoid any long-term damage to your apartment.